Best Practices for Buying Truck Parts
2019-09-22 00:06:34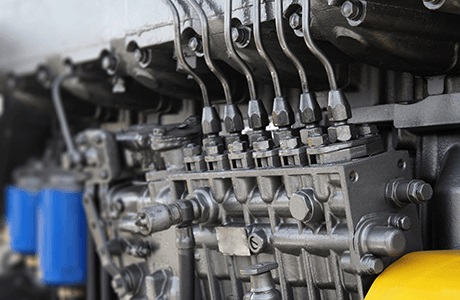 1. Finding the balance between Value and Quality
The spectrum of available replacement truck parts offers everything from cheap used parts to expensive premium parts; it can be difficult to know where to start. While the cheap used parts won't be effective for your truck, the expensive premium parts do not fit into your budget. The key to starting the truck part replacement process is finding the truck part provider that offers high-quality parts at a price that fits your budget. How can you find that provider? The internet continues to transform the truck part buying process by giving you quick access to a variety of truck part providers available. By browsing these truck part providers, making phone calls, and searching through inventories, you can begin to sift out the best options for your needs.

2. Used vs. New
One of the biggest questions that you'll have to answer is "Do I buy used or new truck parts?". Used truck part providers, like Active Truck Parts, offer used rebuilt and aftermarket truck parts for a lower price compared to new parts. New parts offer the shine and value of an unused part but require a higher investment on your end. While you have to be careful in selecting your used truck part dealer, used part providers typically offer greater value; and the quality for the price beats out new parts.

3. Choosing parts you can Trust
Finding the right truck part provider relies on your ability to find a trustworthy provider that has your best interests in mind. Once again, the internet can be a very helpful tool in learning more about different truck part providers. Check out online company reviews, make phone calls to learn more about a provider, and browse their website. The ideal situation for consistently acquiring truck parts is to find the provider that you can continually return to for parts. If you can locate a truck part provider that is always ready for you, that's time and money saved that goes back into your business.

4. Maximizing your time on the road
Value and quality are two key aspects of the truck part buying process, but another aspect of the process that's often overlooked is FAST SERVICE. The reality is when you're shopping for truck parts, you aren't on the road; and when you aren't on the road, your business suffers. Here at Active Truck Parts, we've chosen to make fast service a staple of our business, because we understand that your time matters. Fast service requires a provider that has an expert and committed team, a well-organized inventory, and outstanding customer service. When you find the provider that provides value, quality, and fast service, you'll know you've found the provider you will keep coming back to.